The Texas Extension Association of Family and Consumer Sciences (TEAFCS) educates and recognizes Extension professionals who improve the quality of life for individuals, families and communities. We provide education in:
– Food preparation, Food Safety/Nutrition
– Financial Management
– Healthy Lifestyles
– Home & Work Environment and Safety
– Relationship and Parenting Skills
– and Much More!
TEAFCS Member Updates
2020 NEAFCS Virtual Annual Session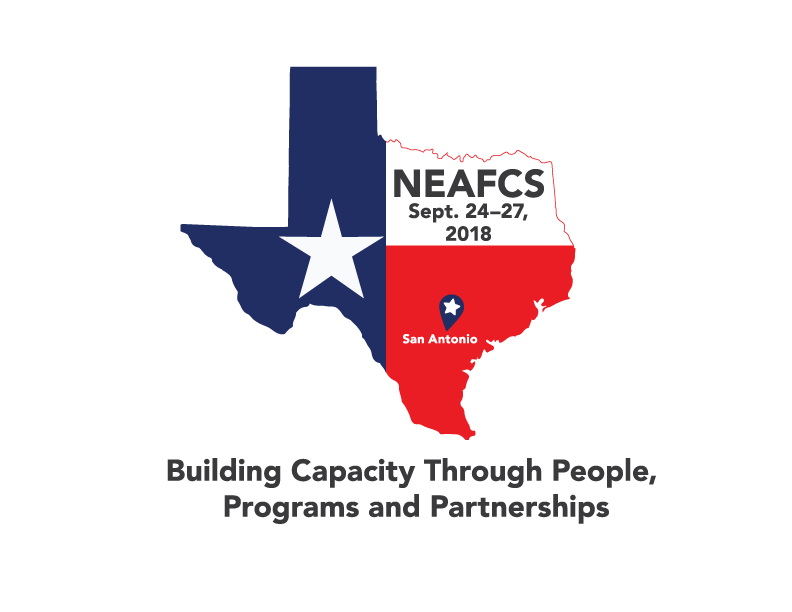 September 14-16, 2020
#NEAFCS2020
REGISTRATION IS NOW OPEN – JOIN US LIVE! 
The 2020 Annual Session is going virtual.  We are excited to bring as much of the in-person meeting into a virtual experience you can participate in at a low cost. For the most up-to-date information, please visit the Annual Session website here.  Presenters, make sure to check out the Presenter Resource Page here and note all deadline requests.
SAVE THE DATE – July 28 -30, 2021
2021 TEAFCS State Conference – Tyler, TX
For more info – Follow 2021 Teafcs Conference on Facebook for updates!
Texas Extra Deadline: July 15, 2020 (Release Date August 1, 2020)
District TEAFCS Texas Extra Editor Should email your district's compiled Word Document to fewilliams@ag.tamu.edu by July 15th.
The subject line should read Winter Texas Extra District # for the next newsletter.
Pictures should be included in the document and not as a separate file.